Nina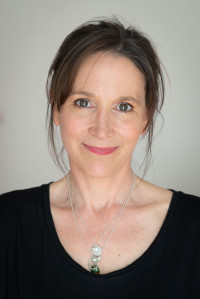 Location: Paris,
School: Yale
Request Editing
Send Message
Fee Structure
Word Count
1 Day
2+ Days
1 - 250
$199
$149
251 - 900
$425
$375
901 - 1200
$495
$435
1201 - 1500
$599
$495
1501 - 2000
$799
$655
2001 - 3000
$1250
$775
3001 - 4000
-
$965
4001 - 5000
-
$1250
5001 - 6000
-
$1625
6001 - 7000
-
$1875
7001 - 8000
-
$2250
Consultation
$250/hr
« Back to Nina's Profile
Reviews

Simply the Best. Thank you Nina.
My friend referred me to work with Nina. At first, I did not quite understand the excitement of the recommendation, but the hype did not do justice to how incredibly talented, professional, warm, and energizing Nina. She was TRULY a delight to work with. Nina's edits were spot on, and it was amazing how she was always able to preserve my voice while giving me a glow up. Superhuman gift that I have never seen with anybody. She is always punctual and goes above and beyond to help you and you can feel that she is emotionally invested in your success. Meeting Nina was the single best stroke up luck I've had preparing for my MBA application, and my only regret looking back is that I did not start working with her sooner. If you're still reading this review, stop what you're doing and just email Nina. Trust me, it'll be the best thing you'll do for your essay.
- Tony
---

MBA Application
Nina was superb, amazing, fun to work with, and was really able to add value to my story. I definitely recommend working with Nina if you are looking to add some "magic" to your essays. Absolutely The Best!
- Mattia
---

True Wordsmith, Beyond Expectations!
I am so glad that I worked with Nina to edit my essays. She is a master storyteller, and I was amazed by the quality of the essays she turned around in such a short time. Moreover, she always went above and beyond. Working with Nina was more like working with a trustable friend. She not only edits your essay and brings it to another level but also provides thoughtful comments and explanations on her changes to help you understand the rationale. I was also very grateful for her responsiveness during the holiday season and flexibility with the turnaround dates to meet my deadline. I truly appreciate Nina's help and her encouraging words in her replies. I would absolutely recommend Nina to any applicants seeking top-notch revision for their essays. Nina is the BEST!
- Zhiyuan
---

Absolutely the Best!
Nina is a fantastic editor. Not only does she edit with such finesse but she explains why she made the edits and offers other options that are just as suitable. I have really enjoyed working with her. She is so kind in her replies and also thoughtful. Her edits are amazing! She has really improved both the style of my essays and the essence. You will not be disappointed by her work.
- Ethan
---

Look no further!!
I'm convinced Nina is THE BEST in the business! She has an incredible gift at understanding the essence of her writer, how they think and how to best help their words spring to life on page. She is willing to do whatever it takes to make sure your voice is heard loud and clear. She is a master writer and editor and her level of responsiveness is unmatched. She's also one of the kindest, most professional & incredible human beings you will ever meet. I feel like I hit the lottery of editors by finding her. You will be so thankful you have too!
- Candace
---

excellent and amazing!
Nina, Thank you for your outstanding service. You have right personality and right attitude. This quality differentiates you apart from the subject knowledge you have. I am not native English speaker but you understood my tone/story. You treat customer as friend, just imagine the quality of service we receive. Your editing, polishing and critique are top notch. Glad I found you. Thanks NN
- Nanda
---

Beyond expectations!!
Nina breathed life into all my essays! She is not only an excellent editor but also a lovely person. It was a pure pleasure to work with her. Can't express how greatful I am!
- Agnes
---

Amazing!!
Nina - You really did a fabulous job on my undergrad essays, keeping my voice and content intact while at same time making the entire package so much better. You identified all those critical areas that needed refinement to bring me out in the most positive and refined way. Also you were so encouraging and a delight to work with. Would absolutely recommend your insight and wonderful editing capabilities to anyone needing a leg up for their applications. - A
- Sachin
---

Trustable and Professional Revision
I'm so grateful that Nina has revised my lengthy personal statement in such a short time and offered helpful suggestions for both the technical content and narrative structure. They have greatly enhanced the statement's clarity and eloquence. I would love to recommend her for any applicants who are seeking for the most professional and trustworthy revision for the personal statement.
- Alex
---

THE BEST!!
If I was to summarize the experience of working with Nina with one word, then that would be 'Remarkable'!!! She invested in my essays as if they were hers. VERY ENGAGED throughout the process. She made sure to understand the context very thoroughly before editing and answered all my questions!! Most importantly, one of the most genuine human beings I worked with. THANK YOU, NINA
- Joseph
---

AMAZING!!!
Simply put Nina is amazing. She gives 100% effort in editing-it shows through her prompt follow-ups, her attention to detail, her extensive written critiques (very personalized). I love that she edits and does not change the voice of the original piece. She has been very accommodating in meeting my deadlines which is very rare in the editing world-this indicates to me she actually cares. I am very grateful for her help but most appreciative of her pure support. I will definitely be returning for future edits and I strongly recommend anyone seeking proper edits to reach out to Nina.
- Nonna
---

Nina is the BEST!!!
I REALLY appreciated for Nina's help!!!! Nina not only replied my questions very fast, but also tried very hard to make my deadline. This experience was way beyond my expectation! What made me very touched was, while I was frustrated about the essay, Nina did profession edits and also encouraged me a lot. She increased my confidence, which was important during the apply process. So,if you are looking for someone to understand your story and make perfect edits. CHOOSE NINA!!!!She is the BEST! -Flora
- Flora
---

Attn: Look no further! She's the BEST!
Initially, I was hesitant to use an editing service, as I was unsure how well an editor who did not know me would be able to personalize my essay. Nina went above and beyond all of my expectations! She truly captured my thoughts and enhanced my voice through my essay. I was astounded with her level of attention to detail and the ability to polish my essay without changing my story. She is professional, introspective, passionate, easy to reach, and overall exceptional at her job! I am so glad that I found her, and I highly recommend that you let her help you as well. Seriously, look no further.
- Mira
---

BEST, Highly recommend!!
I am so glad I chose her. She did an amazing job and worked really hard like it was her own application essay. She is very passionate about writing and you can totally see it in the result: she made my story unique and special. I learnt a lot through the process and I feel way more confident now thanks to her. Thank you for your help and support Nina, you are the best!
- Maria
---

Passionate writer and artist, master storyteller!
Nina is an absolute gem! I cannot recommend her highly enough. She helped me with my business school essays, and she put so much thought and energy into understanding my "true personality" behind the writing, and in helping me bring it out as authentically and vividly as possible. I think very few editors take this approach and put that much effort into understanding your story (vs. just editing your language). She's a writer and an artist, passionate about what she does, and it really shows. I used to send her my essays, with zillion questions and comments around the story-line, and she used to take her time to answer each of them. She would send me a written critique to explain any changes and address my concerns, and she even offered to have a call to explain her comments more in detail and hear mine – all throughout the holiday season. I really felt that I had a great support system just by working with her, she's very encouraging and truly wants the best for her clients - and she brings out the best in them. Thank you Nina :)!!! Angela
- Angela
---

Authentic Edition
I wanted my writing to become more authentic and sincere. And that is the reason I asked Nina for help. I assumed that she would be capable of doing so because she edits fictions and plays also. I am very glad that I found the right person. She made my writing much more touching and I am very pleased with her work. Thank you very much Nina, and I strongly recommend her.
- Stephen
---

Thank You!
Nina!!! YOU ARE AMAZING!! There aren't enough words in the dictionary that can express the gratitude I have. I want to thank you for not only being a great editor but also a companion. Over the last few days, you showed me only care and support and I am very very grateful to have met you. It's funny how a feeling that I had about you ended up being exactly that. Thank you so much for everything
- Emanuel
---

Thank you SO SO much for this new version! You made my day! All corrections are absolutely spot-on and I agree with all of them, and I loved how you trimmed it. I would not have been able to do it myself. And thank you so much for your kind words. You can't believe how encouraging it is for me. The whole venture of applying, let alone studying, is indeed a big change for me! :) - Aizhan
-
---

I just wanted to take the time to personally thank you for the guidance and advice throughout this essay process. Your suggestions were always well thought-out and provided additional perspectives that I had not considered. - Edward
-
---

I just received the work and feedback from Nina in my MBA essay editing and they are super amazing! My case is somewhat troubling with eleven questions and various stories, but I can obviously read her carefulness and serious understanding from the improved work with just-in-time feedback before holidays, which I do appreciate. The new version is super brilliant with most of contents highly strengthened in an impressive way. She also gave me a lot of encouragement and recognition for my application. - Jasmine
-
---

The final essay looks so fantastic. I did not find one thing I want to change. It is everything that I was hoping it would be. I have confidently gone ahead and submitted it to my program application. I feel really great about my chances getting in with a fabulous new resume and a killer statement. I cannot thank you enough for all of your help!!! You are amazing at your job and I am so fortunate to have had you as my writer. You essentially change the course of people's lives in the best way possible with your words and ability to finesse other's words, thoughts, and experiences. - Heather
-
---

Nina was wonderful. I can't imagine not being able to interact with her throughout the whole process. She was my support and kept encouraging me to write and rewrite and edit. She pushed me to perform my best; I never thought I could produce such powerful college essays. She was always just a phone call or e-mail away and frequently brainstormed with me if I was stuck in a rut. Her revisions were golden, and the interaction with her allowed all of my thoughts to come through in the way that I wanted them to. Never did she try to impose or meaninglessly put her ideas into the writing. She truly is a one of a kind editor, and I would love to work with her again for my grad school application. - Karishma
-