Nina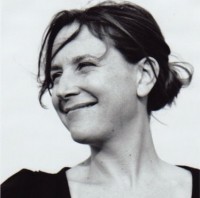 Location: Paris,
School: Yale
Request Editing
Send Message
Fee Structure
Word Count
1 Day
2+ Days
1 - 250
$199
$149
251 - 900
$399
$349
901 - 1200
$449
$399
1201 - 1500
$549
$449
1501 - 2000
$799
$655
2001 - 3000
$999
$775
3001 - 4000
-
$965
4001 - 5000
-
$1250
5001 - 6000
-
$1625
6001 - 7000
-
$1875
7001 - 8000
-
$2250
Consultation
$300/hr
« Back to Nina's Profile
Reviews

Passionate writer and artist, master storyteller!
Nina is an absolute gem! I cannot recommend her highly enough. She helped me with my business school essays, and she put so much thought and energy into understanding my "true personality" behind the writing, and in helping me bring it out as authentically and vividly as possible. I think very few editors take this approach and put that much effort into understanding your story (vs. just editing your language). She's a writer and an artist, passionate about what she does, and it really shows. I used to send her my essays, with zillion questions and comments around the story-line, and she used to take her time to answer each of them. She would send me a written critique to explain any changes and address my concerns, and she even offered to have a call to explain her comments more in detail and hear mine – all throughout the holiday season. I really felt that I had a great support system just by working with her, she's very encouraging and truly wants the best for her clients - and she brings out the best in them. Thank you Nina :)!!! Angela
- Angela
---

Authentic Edition
I wanted my writing to become more authentic and sincere. And that is the reason I asked Nina for help. I assumed that she would be capable of doing so because she edits fictions and plays also. I am very glad that I found the right person. She made my writing much more touching and I am very pleased with her work. Thank you very much Nina, and I strongly recommend her.
- Stephen
---

Thank You!
Nina!!! YOU ARE AMAZING!! There aren't enough words in the dictionary that can express the gratitude I have. I want to thank you for not only being a great editor but also a companion. Over the last few days, you showed me only care and support and I am very very grateful to have met you. It's funny how a feeling that I had about you ended up being exactly that. Thank you so much for everything
- Emanuel
---

Thank you SO SO much for this new version! You made my day! All corrections are absolutely spot-on and I agree with all of them, and I loved how you trimmed it. I would not have been able to do it myself. And thank you so much for your kind words. You can't believe how encouraging it is for me. The whole venture of applying, let alone studying, is indeed a big change for me! :) - Aizhan
-
---

I just wanted to take the time to personally thank you for the guidance and advice throughout this essay process. Your suggestions were always well thought-out and provided additional perspectives that I had not considered. - Edward
-
---

I just received the work and feedback from Nina in my MBA essay editing and they are super amazing! My case is somewhat troubling with eleven questions and various stories, but I can obviously read her carefulness and serious understanding from the improved work with just-in-time feedback before holidays, which I do appreciate. The new version is super brilliant with most of contents highly strengthened in an impressive way. She also gave me a lot of encouragement and recognition for my application. - Jasmine
-
---

The final essay looks so fantastic. I did not find one thing I want to change. It is everything that I was hoping it would be. I have confidently gone ahead and submitted it to my program application. I feel really great about my chances getting in with a fabulous new resume and a killer statement. I cannot thank you enough for all of your help!!! You are amazing at your job and I am so fortunate to have had you as my writer. You essentially change the course of people's lives in the best way possible with your words and ability to finesse other's words, thoughts, and experiences. - Heather
-
---

Nina was wonderful. I can't imagine not being able to interact with her throughout the whole process. She was my support and kept encouraging me to write and rewrite and edit. She pushed me to perform my best; I never thought I could produce such powerful college essays. She was always just a phone call or e-mail away and frequently brainstormed with me if I was stuck in a rut. Her revisions were golden, and the interaction with her allowed all of my thoughts to come through in the way that I wanted them to. Never did she try to impose or meaninglessly put her ideas into the writing. She truly is a one of a kind editor, and I would love to work with her again for my grad school application. - Karishma
-