Nina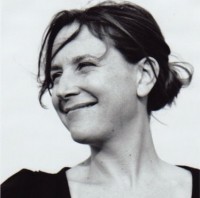 Location: Paris,
School: Yale
Request Editing
Send Message
Fee Structure
Word Count
1 Day
2+ Days
1 - 250
$199
$149
251 - 900
$349
$299
901 - 1200
$399
$349
1201 - 1500
$449
$399
1501 - 2000
$499
$449
2001 - 3000
$549
$499
3001 - 4000
-
$599
4001 - 5000
-
$699
5001 - 6000
-
$799
6001 - 7000
-
$899
7001 - 8000
-
$999
Consultation
$199/hr
About Me
Born in New York City, raised in Boston and currently based in Paris, over the last 16 years Nina has edited thousands of application essays, helping clients gain admission to top programs in the US and abroad - and she brings a diverse range of expertise to every project she takes on.
After graduating from Yale University, she earned her PhD at the University of London, Royal Holloway, where she served as a Visiting Lecturer and received both the Royal Holloway International Excellence Award and a Crossland Research Fellowship.
An award-winning novelist and playwright, her background also includes executive recruiting in the private equity/hedge fund arena and more than a decade as a freelance dramaturge and fiction editor.
Not only is she dedicated to helping students realize their dreams in gaining admission to the school of their choice, but she is also passionate about helping them become better writers.
When not editing or writing fiction and plays, Nina is likely to be found at the theatre, picnicking on the Seine with friends or roaming the Latin Quarter with her dog.
*Please do not hesitate to message Nina before you place an order if you have any questions or concerns - she understands how stressful the admissions process can be, and she is always happy to help in any way she can.
**If you have trouble selecting your desired return date, please send her a message; the system is often incorrect concerning availability and she most likely will be able to edit your essay within the required time frame.
Education:
Yale University
-BA in English
University of London, Royal Holloway
-MA's in Creative Writing & Playwriting
-PhD in Drama & Theatre Studies
Expertise
Medical School
Business School
Law School
Graduate Programs
Undergraduate Programs
Reviews

Attn: Look no further! She's the BEST!
Initially, I was hesitant to use an editing service, as I was unsure how well an editor who did not know me would be able to personalize my essay. Nina went above and beyond all of my expectations! She truly captured my thoughts and enhanced my voice through my essay. I was astounded with her level of attention to detail and the ability to polish my essay without changing my story. She is professional, introspective, passionate, easy to reach, and overall exceptional at her job! I am so glad that I found her, and I highly recommend that you let her help you as well. Seriously, look no further.
- Mira
---

BEST, Highly recommend!!
I am so glad I chose her. She did an amazing job and worked really hard like it was her own application essay. She is very passionate about writing and you can totally see it in the result: she made my story unique and special. I learnt a lot through the process and I feel way more confident now thanks to her. Thank you for your help and support Nina, you are the best!
- Maria
---

Passionate writer and artist, master storyteller!
Nina is an absolute gem! I cannot recommend her highly enough. She helped me with my business school essays, and she put so much thought and energy into understanding my "true personality" behind the writing, and in helping me bring it out as authentically and vividly as possible. I think very few editors take this approach and put that much effort into understanding your story (vs. just editing your language). She's a writer and an artist, passionate about what she does, and it really shows. I used to send her my essays, with zillion questions and comments around the story-line, and she used to take her time to answer each of them. She would send me a written critique to explain any changes and address my concerns, and she even offered to have a call to explain her comments more in detail and hear mine – all throughout the holiday season. I really felt that I had a great support system just by working with her, she's very encouraging and truly wants the best for her clients - and she brings out the best in them. Thank you Nina :)!!! Angela
- Angela
---

Authentic Edition
I wanted my writing to become more authentic and sincere. And that is the reason I asked Nina for help. I assumed that she would be capable of doing so because she edits fictions and plays also. I am very glad that I found the right person. She made my writing much more touching and I am very pleased with her work. Thank you very much Nina, and I strongly recommend her.
- Stephen