Nina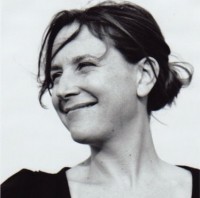 Location: Paris,
School: Yale
Request Editing
Send Message
Fee Structure
Word Count
1 Day
2+ Days
1 - 250
-
$149
251 - 900
-
$349
901 - 1200
-
$399
1201 - 1500
-
$449
1501 - 2000
-
$655
2001 - 3000
-
$775
3001 - 4000
-
$965
4001 - 5000
-
$1250
5001 - 6000
-
$1625
6001 - 7000
-
$1875
7001 - 8000
-
$2250
Consultation
$325/hr
About Me
Born in New York City, raised in Boston and currently based in Paris, for more than a decade Nina has helped hundreds of clients with their applications to top programs in the US and abroad - and she brings a diverse range of expertise to every project she takes on.
After graduating from Yale University, she earned her PhD at the University of London, Royal Holloway, where she served as a Visiting Lecturer and received both the Royal Holloway International Excellence Award and a Crossland Research Fellowship.
An award-winning novelist and playwright, her background also includes executive recruiting in the private equity/hedge fund arena and more than a decade as a freelance dramaturge and fiction editor.
Not only is she dedicated to helping students realize their dreams in gaining admission to the school of their choice, but she is also passionate about helping them become better writers.
When not editing or writing fiction and plays, Nina is likely to be found at the theatre, picnicking on the Seine with friends or roaming the Latin Quarter with her dog.
Education:
Yale University
-BA in English
University of London, Royal Holloway
-MA's in Creative Writing & Playwriting
-PhD in Drama & Theatre Studies
Expertise
Medical School

Admissions
Business School
Graduate Programs
Law School
Medical School
Personal Statement
Undergraduate Programs

Law School
Graduate Programs
Undergraduate Programs
Reviews

Thank you SO SO much for this new version! You made my day! All corrections are absolutely spot-on and I agree with all of them, and I loved how you trimmed it. I would not have been able to do it myself. And thank you so much for your kind words. You can't believe how encouraging it is for me. The whole venture of applying, let alone studying, is indeed a big change for me! :) - Aizhan
-
---

I just wanted to take the time to personally thank you for the guidance and advice throughout this essay process. Your suggestions were always well thought-out and provided additional perspectives that I had not considered. - Edward
-
---

I just received the work and feedback from Nina in my MBA essay editing and they are super amazing! My case is somewhat troubling with eleven questions and various stories, but I can obviously read her carefulness and serious understanding from the improved work with just-in-time feedback before holidays, which I do appreciate. The new version is super brilliant with most of contents highly strengthened in an impressive way. She also gave me a lot of encouragement and recognition for my application. - Jasmine
-
---

The final essay looks so fantastic. I did not find one thing I want to change. It is everything that I was hoping it would be. I have confidently gone ahead and submitted it to my program application. I feel really great about my chances getting in with a fabulous new resume and a killer statement. I cannot thank you enough for all of your help!!! You are amazing at your job and I am so fortunate to have had you as my writer. You essentially change the course of people's lives in the best way possible with your words and ability to finesse other's words, thoughts, and experiences. - Heather
-