Betty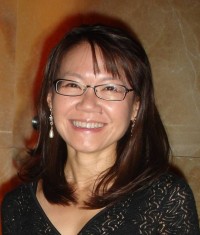 Location: Los Angeles, CA
School: Yale
Request Editing
Send Message
Fee Structure
Word Count
1 Day
2+ Days
1 - 250
$200
$149
251 - 900
$460
$369
901 - 1200
$520
$419
1201 - 1500
$570
$469
1501 - 2000
$799
$675
2001 - 3000
-
$795
3001 - 4000
-
$985
4001 - 5000
-
$1299
5001 - 6000
-
$1625
6001 - 7000
-
$1875
7001 - 8000
-
$2299
Consultation
$350/hr
« Back to Betty's Profile
Reviews

Professional editor
I really appreciate the editing service from Betty as she had made my essay more concise. The vocabulary and phrases suggested were able to convey my message to the readers more succinctly.
- Kian
---

Awesome!
Betty sent a swift reponse to my inqury, and the final work is abolutely amazing. Highly recommended.
- Charles
---

good go
good editor!
- Seung Su
---

Great
Betty significantly improved my personal statement without changing the intent of it.
- Avery
---

Great work
Betty upgraded my essay to the next level! Thank you Betty!
- Wan
---

awesome
Thorough and experienced editing with time-consuming integrity. It's more like rewriting the whole thing. I don't know how you can keep the pace with all this work. Perfect job! Long live Betty and Gurufi!
- Jung-In
---

She is the best
Before Dr. Liu's edits, my personal statement was long and incohesive. I was so surprised by how her edits can improve the statement to a different level without changing any of my intention! Amazing. Thank you! Best, Michelle
- Yilin
---

Great editor
she is a professional editor. she kindly answered my questions and gave me her opinions about my essay.I appreciate her help and recommend Betty as an editor.
- Mohammad
---

Amazing source of help.
Betty is an amazing writer and I am glad that I got her assistance. I was aiming towards Biology-related graduate programs and Betty was the perfect person to ask due to her experience in this field. My initial graduate school essay (a.k.a. SOP) was long, incoherent, and lacked a smooth flow. I had the solid ideas but I wasn't sure of how to express, organise, and arrange them together in the essay. Betty transformed my SOP into a strong and concise essay that had all the important elements. I was surprised to see that Betty had understood the details of my previous research projects and even re-phrased them in a clearer way to understand. Betty was able to transform my inner thoughts into something that is written on paper and that is presentable to a graduate school committee. Her help did not end at editing my initial SOP as she gracefully answered some questions afterwards and have given me helpful suggestions. With her knowledge in the biological field and her experienced writing abilities, writing an SOP to more than five graduate schools was not a hurdle to me during the application period.
- Nora
---

Good quality.
Betty is very compassioned editor. She worked on my paper during Saturday night because I was in extreme hurry to submit it. My project was challenging: I had to explain my personal decisions and at the same time not to sound excessively apologetic. She told my story in way if it was the only logical decision to make. Like a good attorney. Also she lightened it from 820 to 620 words so it would fit 1 page. She made difficult stuff (which hard to explain) sound in a way a 3d-grader would understand. I appreciate this quality and recommend Betty as an editor.
- Varvara
---

Awesome!
Betty helps me with my statement of purpose for Phd application. She is an experienced editor and I think her price is very very reasonable!! When I got the revised version, I was shocked that she polished so much! Really appreciate her help!!! AWESOME!
- Ye
---

Fabulous Editor!
Dr. Liu is very logical and talented in reading between the lines. She knows how to combine the couple themes in my essay and shorten it so it is fit to certain pages without losing my voice. She knows how to make the context flows better. Also, she clarified a feeling of doubt and uncertainty on my essay. Also, She gave me clear and precise directions for my writing. Plus, She is so kind and quick in all my questions.
- E.
---

Awesome work!
Betty edited my statement of purpose for application to graduate school. She has fabulous expertise for editing, and she put my work into great logic. Moreover, her feedback is always quick and efficient. I really appreciate her help!
- Vivi
---

Fully satisfied.
Dr. Liu is a professional editor who knows how to make your essay in good shape. The work was returned to me in before the day I expected, and the quality of revising was also better than I thought. She reduced my personal essay from 1000 words to 700 words polishing up my research experiences. Also she kindly answered my questions and gave me her opinions about my essay.
- Jinwoong
---

wow!!
Awesome!!!!! She edited and formatted essay of my research field. I am definitely satisfied with her edit. Her feedback on my questions is also fast and pertinent to my request.
- Jukyung
---

Great Editor!
Dr. Liu improved the sentence structure and flow of my essay, and brought out my voice. She has very strong background in science and has an amazing talent for scientific writing and personal statement. Moreover, her outstanding communication skill will satisfy you every moment. I highly recommend Dr. Liu!!!
- Elliot
---

Great
Betty proofread my research proposal and grant application. Two thumbs up! She meets your expectation and deadline, while communicating with you to clarify when necessary. I highly recommend her.
- Mia
---

Great editor!
I sent Betty a scientific manuscript which is in the revision process. Betty worked on the manuscript and returned it in two days with lots of editings/suggestions. Her editing made the manuscript reads much smoother, with improved clarity and flow. For places where she was not sure whether her editing would change original meaning, comments were inserted to avoid confusion. I will choose her editing again next time!
- Shiqian
---

Awesome
Dr. Liu's comments improved my clarity of expression and fine-tuned my analysis to match the data that I presented. As a scientific editor of manuscripts, I think of Betty as an editor's editor.
- James