Betty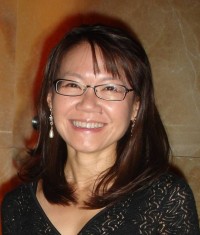 Location: Los Angeles, CA
School: Yale
Request Editing
Send Message
Fee Structure
Word Count
1 Day
2+ Days
1 - 250
$200
$149
251 - 900
$399
$325
901 - 1200
$450
$400
1201 - 1500
$499
$449
1501 - 2000
$799
$655
2001 - 3000
$999
$775
3001 - 4000
$1199
$965
4001 - 5000
$1499
$1250
5001 - 6000
$1800
$1625
6001 - 7000
$1999
$1875
7001 - 8000
$3750
$2299
Consultation
$330/hr
About Me
Graduate school statements of purpose, medical school admission and residency personal statements are my expertise. I have done extensive editing and rewriting in this area to help clients achieve their goals. I have also edited and reviewed over 500 scientific manuscripts and grant applications. My Ph.D. training was in cell biology and my postdoctoral training was in neuroscience.
Expertise
Medical School

Admissions
Personal Statement
Research Paper
Term Paper
Thesis

Business School
Law School

Admissions
Dissertation
Grant Application
Research Paper

Graduate Programs

Admissions
Grant Application
Scientific Paper
Reviews

Great
Betty significantly improved my personal statement without changing the intent of it.
- Avery
---

Great work
Betty upgraded my essay to the next level! Thank you Betty!
- Wan
---

awesome
Thorough and experienced editing with time-consuming integrity. It's more like rewriting the whole thing. I don't know how you can keep the pace with all this work. Perfect job! Long live Betty and Gurufi!
- Jung-In
---

She is the best
Before Dr. Liu's edits, my personal statement was long and incohesive. I was so surprised by how her edits can improve the statement to a different level without changing any of my intention! Amazing. Thank you! Best, Michelle
- Yilin