Betty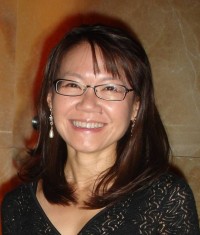 Location: Los Angeles, CA
School: Yale
Request Editing
Send Message
Fee Structure
Word Count
1 Day
2+ Days
1 - 250
$200
$149
251 - 900
$460
$369
901 - 1200
$520
$419
1201 - 1500
$570
$469
1501 - 2000
$799
$675
2001 - 3000
-
$795
3001 - 4000
-
$985
4001 - 5000
-
$1299
5001 - 6000
-
$1625
6001 - 7000
-
$1875
7001 - 8000
-
$2299
Consultation
$350/hr
About Me
I have performed extensive editing and rewriting on Statements of Purpose for graduate school, medical school and residency. I have also edited and reviewed over 800 scientific manuscripts and grant applications. My Ph.D. was in cell biology and my postdoctoral training was in neuroscience.
Expertise
Medical School
Business School
Law School
Graduate Programs
Undergraduate Programs
Academic Essays
Reviews

Awesome!
Betty sent a swift reponse to my inqury, and the final work is abolutely amazing. Highly recommended.
- Charles
---

good go
good editor!
- Seung Su
---

Great
Betty significantly improved my personal statement without changing the intent of it.
- Avery
---

Great work
Betty upgraded my essay to the next level! Thank you Betty!
- Wan