Gilbert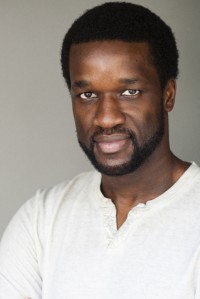 Location: Los Angeles, CA
School: Yale
Request Editing
Send Message
Fee Structure
| Word Count | 1 Day | 2+ Days |
| --- | --- | --- |
| 1 - 250 | $240 | $200 |
| 251 - 900 | $350 | $250 |
| 901 - 1200 | $450 | $400 |
| 1201 - 1500 | $500 | $470 |
| 1501 - 2000 | - | $500 |
| 2001 - 3000 | - | $570 |
| 3001 - 4000 | - | $600 |
| 4001 - 5000 | - | $780 |
| 5001 - 6000 | - | $880 |
| 6001 - 7000 | - | $980 |
| 7001 - 8000 | - | $1080 |
« Back to Gilbert's Profile
Reviews

Thanks so much!
I have came back to work with Gilbert again after many years and he still delivers topnotch quality work -- I am so impressed. He goes out of his way to make sure you get the results you want. I really appreciate his effort, was a huge help!
- Yve
---

Impressive
Honestly I am amazed at how Gilbert was able to reword my statement so tastefully while still maintaining the essence of it. It is exactly what I was aiming for and more.
- Faisal
---

Thank you
Always impressed by Gilbert's expertise and professionalism. I have been contacting him whenever I need help on my writings. Thanks a lot again.
- Andrew
---

Monica
Thank you once again for helping me convey a clear, more detailed paper. This is my second time reaching out to Gilbert for help, and he did not let me done. I will definitely use you again in the future.
- Monica
---

Thank you
Gilbert is a phenomenal editor. He is able to change a 1K word essay into a 500word without losing any important contents but rather improving them. There is no word needed for his editing skills. However, I do want to give him positive feedback that could make him a superior editor from an excellent one. I believe that there may need to be a more responsive communication needed. Gurufi is targetting students who are putting their future into their college/further education application. When there is a delay/misunderstanding in communication, students may go very anxious, especially near the due date. I hope this could be fixed, and if that is the case, then I am more than willing to promote this site with full support to my international student community where US college admissions private counseling has a very large market on. Thank you very much for your edits
- Hyungkyu
---

Great Edits!
Gilbert is very professional and stays with your edits until you're completely satisfied with the content. He has a nice, personal touch with the edits and always go beyond and above with editing requests. I got into a top 10 graduate school worldwide partly due to his edit of my personal statement. Would definitely recommend Gilbert for any future edits.
- Simon
---

Very Happy
Gilbert always stays in contact and tries to get as much information from you as possible, so that you're left with a very personal, touching, concise, and professional piece of work. Thank you!
- Bayan
---

Medical personal statement
I am a doctor not a writer so needed help making the content of my personal statement flow. Gilbert took in all the info I gave him and generated such a great draft. You can tell when someone puts in the effort to make you shine in a personal statement. I really appreciate his work. Spectacular.
- Megha
---

Thank you!
I was impressed by his writing skills. He is professional and stays in contact with you until it is perfect. Thank you so much, I appreciate it.
- Monica
---

Awesome
Gilbert is a fantastic editor. He takes his assignment very seriously. He continues to communicate with you until the perfect draft is ready. He is very approachable and replies very timely. I would recommend Gibert for any writing assignment.
- Sumit
---

good!
I highly recommend Gilbert. He is easy to communicate and keeps the essay in line with my ideas and content.
- Sri
---

Best!
Gilbert is a fantastic editor. He takes your writing very carefully and keeps communicating with you to ensure having a good result. I highly recommend Gilbert!!
- Henry
---

Amazing!!
Gilbert was wonderful, he explained his process to me very simply and the revision was near perfect in terms of what I wanted. He transformed my lengthy 859 word statement of intent into an eloquent 500 word masterpiece that kept my content and my voice, but made it flow so much better in fewer words. I would highly recommend!!
- Neha
---

Great Quality Work
Great work! Gilbert will be emailing you back and forth, making sure that he understands the message you are trying to convey and he likes to get to know his clients so he can edit it while keeping your voice. Very professional and a great editor.
- Diego
---

Sano
Excellent editor!!
- Mohammed
---

Thanks
Thanks for your work!
- Cecile
---

Kalpana
I asked Gilbert for editing my essay. He not only edited but he really looked deeply into my essay to understand my basic theme. He reorganized my essay very well. I am very much impressed from his editing and expertise. He really did great job. I have recommended my colleagues and will continue to in future. I would give hi 5 stars for sure.
- Kalpana
---

Thank you!
Gilbert is a very professional editor, and his revision is a masterpiece. He understands the story I'm trying to tell and reorganizes the structure to express the points clearly. Thank you!
- Steven
---

Mr.S
Gilbert is very professional and responsible. He helped me in a very efficient manner and reply me always in time and beyond. He has a very very strong language skill which could express my meaning just in a few words. I strong recommend him.
- Chuan
---

GREAT EDITING
Gilbert maneuvered the structure of my essay while keeping my original ideas to make the essay more organized. He is extremely good at making my inexplicit ideas clear and weaving them into my essay. He added a couple transition sentences to make my essay more organized and easy to read. Overall, he made my essay more concise, insightful and appealing. Also, after his first edit, he would ask your opinions and really address your questions; then, he would work with you together to polish your writing. Great Experience!
- Yuqin
---

I really like his edit and style!
I really recommend gilbert for personal essay editing! I choose him because he seems very expert in personal essay in description and he actually is! My essay looks very professional and well structured, and still sounds like my own experience based writing. I would highly recommend him for personal statement! Thanks Gilbert!
- Kevin
---

Loved his edits!
He met my rushed deadline and delivered excellent results. He streamlined my thoughts and greatly improved the flow of my essays. I highly recommend Gilbert!
- Yve
---

Gilbert is simply the BEST
English is my second language and I struggle a lot getting my thoughts across in a clear way. So the first draft I submitted to Gilbert for edit was in bad shape. He didn't just revise my essay based on what I submitted. He asked questions so he can learn more about me to understand the story I needed to tell. He took out the weeds from my draft and put together my personal statement. The final outcome just blew me away. Gilbert did a phenomenal job - he was able to help me tell my story more confidently and clearly and brougt out my true voice. He is very caring, super professional and super gifted and I honestly would recommend him to everyone I know.
- Selam
---

Superb Experience
Gilbert is simply the best. He cares about your essay and really put thoughts into making your essays better. He does not revise your essays based on just what you send him. He consults you, asks you questions, and learn about you. Then he distills the best part from your conversation and brings your true voice into the essays. By working with him step by step, he has improved my essay tremendously. Definitely recommended!!! Excellent experience!
- Xiaoou
---

great work!
Great editor. He really cares about providing personalized editing service. Also very professional at making essay more logical and firm. Definitely recommend him.
- Gina
---

Great
Awesome editor. Truly cares about providing a good service. Definitely recommended!
- Edwin
---

Simply the best
Gilbert is truly extraordinary. He did a phenomenal job and really brought out my voice. I have used others on Gurufi and I can guarantee you that Gilbert is definitely the best. Gilbert also cares tremendously about his clients and bringing out the best in their stories.
- Tala
---

Best
I'm really satisfy with his editing. Gilbert was able to arrange content with flow. His edition is really logical and cogent. Thanks to his endeavor, my essay became compelling. I never hesitate to recommend him.
- JEONG-WON
---

Amazing
Gilbert was able to clean up my essay really well! At the same time he kept my meaning and my original voice. He was able to express ideas in my essay that I was having a tough time communicating!
- Brian
---

Consistently Awesome
Gilbert is the only editor I've worked with on Gurufi and he never disappoints me. I love how he polishes my writing but still keeps my voice. What he has done with my papers (on pressed time at that) is nothing short of amazing. HIGHLY RECOMMEND!!!!
- Tess
---

Gilbert is the BEST
I have worked with several editors on Gurufi. They are all great, but Gilbert is extraordinary! He actually takes time to get to know you and adds a lot to the essays. I'm glad that I finally find him. If you are debating whom to work with, go for Gilbert!
- Erin
---

brilliant guy
Gilber was really super. he edited my personal statement in a way that i never expect that. i was so fantastic and great. i am really satisfied with his work. he keeps connect with you step by step till you get what you want in perfect manner. i am really happy because of him. thanks Gilbert Waiel<
- Waiel
---

A very happy customer
Gilbert worked on one of my applications for medical school and all I can say is wow. He is a very considerate and talented writer who transformed my essay from mediocre to exceptional. I wholeheartedly recommend Gilbert for any essay edit, he's that good.
- Amer
---

Excellent!
Gilbert worked on my Masters in Education application and on subsequent papers through the course of my program. The edits always came back promptly and he was very helpful with flow, syntax and vocabulary. He enhanced what I had without changing the content. I would definitely recommend using his services. - Katherine
- Katherine
---

Excellent work
Gilbert did an excellent job in providing a clear and concise version of my thoughts for my Med school applications with short turnaround time. He worked with me until I was completely satisfied and responded to my questions promptly. I wouldn't hesitate to use his service.
- Nia