Gilbert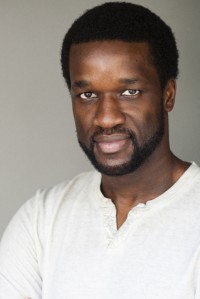 Location: Los Angeles, CA
School: Yale
Request Editing
Send Message
Fee Structure
| Word Count | 1 Day | 2+ Days |
| --- | --- | --- |
| 1 - 250 | $240 | $200 |
| 251 - 900 | $350 | $250 |
| 901 - 1200 | $450 | $400 |
| 1201 - 1500 | $500 | $470 |
| 1501 - 2000 | - | $500 |
| 2001 - 3000 | - | $570 |
| 3001 - 4000 | - | $600 |
| 4001 - 5000 | - | $780 |
| 5001 - 6000 | - | $880 |
| 6001 - 7000 | - | $980 |
| 7001 - 8000 | - | $1080 |
About Me
Gilbert is a graduate of Northeastern University and Yale University. As an undergraduate he was a Presidential Scholar, made the Dean's list every semester and graduated summa cum laude. He also received the Beta Gamma Sigma Award for highest GPA in his College, the Sears B. Condit Award which goes to the highest ranking senior scholars and was the student commencement speaker at his graduation.
Expertise
Medical School
Law School
Graduate Programs
Reviews

Thanks so much!
I have came back to work with Gilbert again after many years and he still delivers topnotch quality work -- I am so impressed. He goes out of his way to make sure you get the results you want. I really appreciate his effort, was a huge help!
- Yve
---

Impressive
Honestly I am amazed at how Gilbert was able to reword my statement so tastefully while still maintaining the essence of it. It is exactly what I was aiming for and more.
- Faisal
---

Thank you
Always impressed by Gilbert's expertise and professionalism. I have been contacting him whenever I need help on my writings. Thanks a lot again.
- Andrew
---

Monica
Thank you once again for helping me convey a clear, more detailed paper. This is my second time reaching out to Gilbert for help, and he did not let me done. I will definitely use you again in the future.
- Monica