Gilbert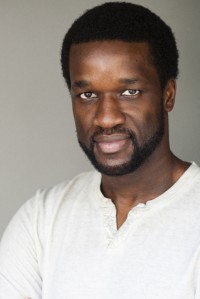 Location: Los Angeles, CA
School: Yale
Request Editing
Send Message
Fee Structure
| Word Count | 1 Day | 2+ Days |
| --- | --- | --- |
| 1 - 250 | $240 | $200 |
| 251 - 900 | $350 | $300 |
| 901 - 1200 | $450 | $400 |
| 1201 - 1500 | $500 | $450 |
| 1501 - 2000 | - | $500 |
| 2001 - 3000 | - | $550 |
| 3001 - 4000 | - | $600 |
| 4001 - 5000 | - | $780 |
| 5001 - 6000 | - | $880 |
| 6001 - 7000 | - | $980 |
| 7001 - 8000 | - | $1080 |
About Me
Gilbert is a graduate of Northeastern University and Yale University. As an undergraduate he was a Presidential Scholar, made the Dean's list every semester and graduated summa cum laude. He also received the Beta Gamma Sigma Award for highest GPA in his College, the Sears B. Condit Award which goes to the highest ranking senior scholars and was the student commencement speaker at his graduation.
Expertise
Medical School
Law School
Graduate Programs
Reviews

Monica
Thank you once again for helping me convey a clear, more detailed paper. This is my second time reaching out to Gilbert for help, and he did not let me done. I will definitely use you again in the future.
- Monica
---

Thank you
Gilbert is a phenomenal editor. He is able to change a 1K word essay into a 500word without losing any important contents but rather improving them. There is no word needed for his editing skills. However, I do want to give him positive feedback that could make him a superior editor from an excellent one. I believe that there may need to be a more responsive communication needed. Gurufi is targetting students who are putting their future into their college/further education application. When there is a delay/misunderstanding in communication, students may go very anxious, especially near the due date. I hope this could be fixed, and if that is the case, then I am more than willing to promote this site with full support to my international student community where US college admissions private counseling has a very large market on. Thank you very much for your edits
- Hyungkyu
---

Great Edits!
Gilbert is very professional and stays with your edits until you're completely satisfied with the content. He has a nice, personal touch with the edits and always go beyond and above with editing requests. I got into a top 10 graduate school worldwide partly due to his edit of my personal statement. Would definitely recommend Gilbert for any future edits.
- Simon
---

Very Happy
Gilbert always stays in contact and tries to get as much information from you as possible, so that you're left with a very personal, touching, concise, and professional piece of work. Thank you!
- Bayan