Brian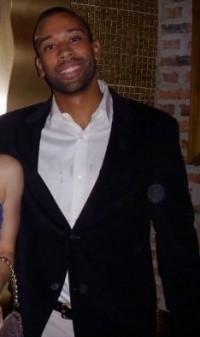 Location: Portland, OR
School: Yale
Request Editing
Send Message
Fee Structure
Word Count
1 Day
2+ Days
1 - 250
$200
$149
251 - 900
$399
$325
901 - 1200
$450
$400
1201 - 1500
$499
$449
1501 - 2000
$799
$655
2001 - 3000
$999
$775
3001 - 4000
$1199
$965
4001 - 5000
$1499
$1250
5001 - 6000
$1800
$1625
6001 - 7000
$1999
$1875
7001 - 8000
$3750
$2250
Consultation
$325/hr
About Me
Over the past five years, I have read, revised and rewritten over 1,000 admissions essays for college, law school, medical school and the full range of graduate schools. I have also, as a former high school teacher and as an instructor at Yale University, worked with hundreds of students to hone their writing.
I feel comfortable working with writers at all skill ranges; from non-native speakers who sometimes struggle with English, to people working on Ph.D.'s in English or Literature from elite universities, I have received consistently excellent reviews from all of my clients.
I work hard to make sure that you get a final polished draft that is interesting and original while at the same time keeping your voice.
I look forward to working with you.
Education:
Yale University
-Ph.D. in History
-Received Masters in History
University of Michigan Law School
-Juris Doctorate, 2001
Expertise
College

Admissions
Personal Statement
Research Paper
Term Paper
Thesis

Business

Business Plan
Corporate Memo
Policy Paper

Graduate

Dissertation
Research Paper

Medical
Law
Reviews

Thank you!
I loved how Brian improved my writing by making the description more precise and vivid. He was very good at understanding the content I wrote and makes my ideas more clear, without assuming too much that did not exist. I don't usually use online editor, but this experience with Brian was amazing! Thank you! -Yolanda
- Yolanda
---

Superb
I used Brian about three years ago for a college admission essay that I thought was good but needed a different opinion. He made perfect suggestions for how to reorganize it, extracting a hook from the body and putting it right at the beginning, with suggestions he calls "sanding" to hone the message. He was spot-on then, and now he has done it again for a graduate school essay. He took an essay that I though was very good and really did make it great with similar small but highly valuable modifications. He just knows how to make an essay hum, and that's what he did for me. Thanks Brian!
- John
---

Best editor
I have used several editors. Brian is the best. The quality of the essays dramatically improved after his edit. Highly recommended!
- Xiaowei
---

The Best of the Best
He is a great editor! He meets his deadlines and helped me get my thought across. I will use him again and also refer him to my friends. Thank you Brian!!!!
- Ofelia