Christopher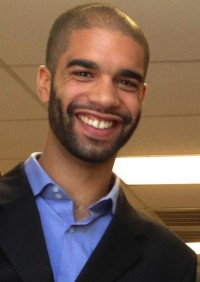 Location: Berkeley, CA
School: Columbia
Request Editing
Send Message
Ratings
GuruRank:
2
GuruPoints:
0.00
---
Average Rating:

Fee Structure
Word Count
1 Day
2+ Days
1 - 250
$200
$149
251 - 900
$399
$325
901 - 1200
$450
$400
1201 - 1500
$499
$449
1501 - 2000
$799
$655
2001 - 3000
$999
$775
3001 - 4000
$1199
$965
4001 - 5000
$1499
$1250
5001 - 6000
$1800
$1625
6001 - 7000
$1999
$1875
7001 - 8000
$3750
$2250
Consultation
$300/hr
About Me
Christopher Darby was born and raised in Berkeley, California, a city known the world over as a capital of intellect and diversity. Growing up in a household comprised of two Harvard-graduate parents and two sharp-tongued siblings, Christopher learned to tactfully navigate the English language from a young age. This background has provided fertile ground for Christopher's own educational endeavors and has helped him excel as both a student and an educator.
Christopher graduated Magna Cum Laude from Columbia University in 2009 and was admitted into the Phi Beta Kappa Academic Honors Society. Since that time, Christopher has provided academic support to hundreds of students through his work as an educator, focusing on the college admissions process with youth in the Bay Area. Christopher recently returned to the classroom as a student, earning a master's degree from the Harvard Graduate School of Education in May of 2016.
Christopher is excited to bring his experience as a writer, educator, and editor to bear to improve your writing. With his deep understandings of academic conventions and cultural diversity, he is an ideal editor for students looking to produce work that both meets the rigorous standards of the most selective academic institutions and allows the authentic voice of each individual writer to shine through.
Expertise
College

Admissions
Personal Statement
Research Paper
Term Paper
Thesis

Graduate

Admissions
Dissertation
Research Paper

Medical
Law
High School
Reviews

great
I used several editing companies, but he was the best to me. He really improved thhe quality of my writing. Thank you.
- Jiyong
---

Editing Service
Chris was great he really helped with the flow in my essay and bringing it together. I will definitely be using his services again.
- Ahmed
---

review
not worth 300 dollars. feels like a rip-off.
- Abdul
---

Very helpful
Chris brought up great points that really helped my essays a lot! He was very responsive and willing to help and his review gave me confidence that my essays are in good shape.
- GRACE