Christopher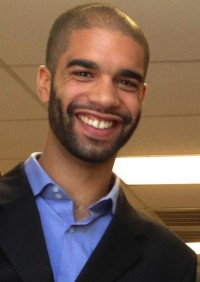 Location: Berkeley, CA
School: Columbia
Request Editing
Send Message
Fee Structure
Word Count
1 Day
2+ Days
1 - 250
-
$500
251 - 900
-
$500
901 - 1200
-
$500
1201 - 1500
-
$600
1501 - 2000
-
$755
2001 - 3000
-
$875
3001 - 4000
-
$1165
4001 - 5000
-
$1450
5001 - 6000
-
$1825
6001 - 7000
-
$2075
7001 - 8000
-
$2450
Consultation
$325/hr
About Me
Christopher Darby comes to Gurufi with a passion for helping people express themselves effectively through their writing. Christopher brings 15 years of experience as an educator and writer to his work, along with the distinction of having been accepted into some of the most selective universities in the world, including Harvard, Columbia, and U.C. Berkeley.
After graduating Magna Cum Laude from Columbia in 2009, Christopher returned to his native Berkeley, California where he has since worked with hundreds of students to improve their writing. Christopher is particularly adept at identifying compelling narratives, strengthening students' command of their writing process, and helping writers express themselves authentically in a way that resonates with their target audience. Christopher is excited to bring his experience as a writer, educator, and editor to bear at Gurufi. With his deep understanding of academic conventions and writing styles, Christopher is well positioned to assist writers who want to produce work that both allows their authentic voice to shine through and meets the rigorous standards of the most selective academic institutions.
Expertise
Medical School
Business School
Law School
Graduate Programs
Undergraduate Programs
Academic Essays
Reviews

Strongly Recommend
Christ is an excellent and friendly editor. It is amazing that he can always manage to understand what I am trying to express. He even did some additional research on the program/organization I mentioned in my essay. He provided very detailed suggestions throughout my essay and is very responsive. I now understand why my friend strongly recommends him to me. I will definitely return to him.
- Jiayi
---

Great Job!!
Chris has done a great job editing my MBA application essays. He is very professional and responsive. My style and tone in the essays were not changed but the essays came back much much more persuasive. Thank you Chris, I would recommend you to anyone, anytime. Tim
- Tim
---

Amazing!!!
Chris is a great editor and he made my SOP a lot more competitive! He even wrote a long comment to go through every detail and suggested me to add content that could make my SOP clearer to the reader. Highly recommend!
- Xinlei
---

Excellent!
Chris is an excellent writer and his work was amazing and beyond my expectations!He made my statement of purpose and personal statement perfect!
- Brynn