Kane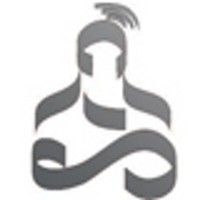 Location: New York, NY
School: Harvard
Request Editing
Send Message
« Back to Kane's Profile
Reviews

Great Service
I was happy to receive such a quick turn around for my personal statement. Now one less thing to worry about during this application process. Mario
- Mario
---

Great Service
I was happy to receive such a quick turn around for my personal statement. Now one less thing to worry about during this application process. Mario
- Mario
---

Great Editor
Kane provided insight into what content to add, and revised the structure and grammar. He included comments that clarified certain points of the essay. Overall, I am satisfied with his editing and communication.
- John
---

Excellent job!
Kane is excellent not only in grammar editing, but also in style revision. He greatly improved the essays I sent to him. Fantastic job and great person to work with. I highly recommend him!!
- Emily
---

wonderful
Wonderful grammar and structure edting.
- Yue
---

Kane Review
Truly an outstanding editor! However, not only is Kane brilliant but he also really does care about his clients. He will work with you until he feels your essay is really great. I can't say it enough, he simply is an all around exceptional editor!
- Richard
---

Brilliant Editor
Kane thoroughly edited my college essays and polished them stylistically and grammatically. He really knows the best way to present yourself to any target audience, and he can make your voice shine through. He is dependable, patient, meticulous, and encouraging--basically awesome! Thanks Kane!
- Patty