Brandon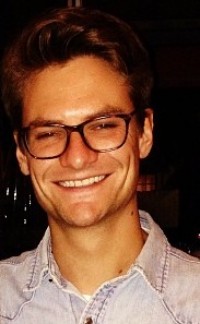 Location: New York City, NY
School: Columbia
Request Editing
Send Message
Fee Structure
Word Count
1 Day
2+ Days
1 - 250
$300
$250
251 - 900
$550
$450
901 - 1200
$650
$550
1201 - 1500
$750
$650
1501 - 2000
$850
$750
2001 - 3000
$999
$800
3001 - 4000
$1200
$999
4001 - 5000
$1350
$1200
5001 - 6000
$1700
$1350
6001 - 7000
$2000
$1500
7001 - 8000
$3000
$2000
Consultation
$160/hr
About Me
I have excelled professionally as a writer for the last 7 years, working in New York, Los Angeles, London, Amsterdam, Hong Kong and Cape Town.
My expertise and fluidity with the English language has led to collaborations with major corporations like Nike, BMW and Disney. My talent remains in high demand because my grammatical acumen coupled with my artistic creativity is simply unmatched by my peers.
I began offering my consulting services to Ivy League applicants who were looking to strengthen their grammar and mechanics, while also vitalizing their writing with compelling and engaging ideas.
I guarantee your essay will be 100% free of spelling, grammatical and mechanical errors. Further, your essay will have an original and unique voice that will help distinguish you as a top candidate. With my help your writing will be descriptive while concise, and developed yet succinct. You will absolutely have one of the best formally written essays, but you will also have the appropriate content to captivate the reader.
I enjoy working with writers of all skill ranges. Through my international career, I have developed a masterful skill in working with foreign speakers. I am multi-lingual, and enjoy helping my clients express themselves in English with the same dexterity I enjoy.
I work extremely hard to guarantee that your writing is both professionally flawless and a fascinating read.
I look forward to working together!
Education:
Columbia University
- B.A. 2006
- M.F.A. 2008
Expertise
Medical School

Admissions
Personal Statement
Research Paper
Term Paper
Thesis

Business School

Business Plan
Corporate Memo
Policy Paper
Resume

Law School

Admissions
Dissertation
Grant Application
Research Paper

Graduate Programs

Admissions
Grant Application
Scientific Paper

Undergraduate Programs
Academic Essays
Reviews

Great
Overall, I had a pleasant experience editing with Brandon.
- Peter
---

Awesome!
The revision is far beyond my expectation. Along with that, Brandon addressed my questions in a very professional manner. It's a pleasure to work with Brandon!
- Steven
---

disappointed at Gurufi
the results was not satisfying at all, so I wanted a refund actually. However, under the policy of refund, I communicated with Brandon. At first, it looked like he communicated well. However, there was no reply after a week had passed from the date of revision. Now, I cannot ask for a refund at all. I recommend that if you don't satisfy with the revision, then ask for a refund as soon as possible.
- Chloe
---

Great!
Brandon helped me fix consistent mistakes in my writing and gave me advice on how to improve my writing for the future. A great editor!
- Ryan