Christopher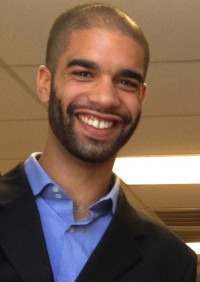 Location: Berkeley, CA
School: Columbia
Request Editing
Send Message
Ratings
GuruRank:
5
GuruPoints:
0.00
---
Average Rating:

Fee Structure
Word Count
1 Day
2+ Days
1 - 250
$155
$125
251 - 900
$249
$199
901 - 1200
$325
$225
1201 - 1500
$349
$299
1501 - 2000
$399
$359
2001 - 3000
$499
$439
3001 - 4000
$599
$549
4001 - 5000
$699
$649
5001 - 6000
$799
$749
6001 - 7000
$899
$849
7001 - 8000
$999
$949
Consultation
$300/hr
About Me
Christopher Darby was born and raised in Berkeley, California, a city known the world over as a capital of intellect and diversity. Growing up in a household comprised of two Harvard-graduate parents and two sharp-tongued siblings, Christopher learned to tactfully navigate the English language from a young age. This background has provided fertile ground for Christopher's own educational endeavors and has helped him excel as both a student and an educator.
Christopher graduated Magna Cum Laude from Columbia University in 2009 and was admitted into the Phi Beta Kappa Academic Honors Society. Since that time, Christopher has provided academic support to hundreds of students through his work as an educator, focusing on the college admissions process with youth in the Bay Area. Christopher recently returned to the classroom as a student, earning a master's degree from the Harvard Graduate School of Education in May of 2016.
Christopher is excited to bring his experience as a writer, educator, and editor to bear to improve your writing. With his deep understandings of academic conventions and cultural diversity, he is an ideal editor for students looking to produce work that both meets the rigorous standards of the most selective academic institutions and allows the authentic voice of each individual writer to shine through.
Expertise
College

Admissions
Personal Statement
Research Paper
Term Paper
Thesis

Graduate

Admissions
Dissertation
Research Paper

Medical
Law
High School
Reviews

It was the best!!
He did a great job of helping me improve my personal statement. he took time to communicate with me and he went through every steps to complete it perfectly. I really thank him for the effort and time he spent with me.
- Theo
---

Great Work
Chris helped me with my graduate school admission essay. I got my essay back in less than 24hours with detailed feedbacks. Thank you.
- Hugo
---

Great!
Chris did a great job on my essays and gave me many helpful suggestions. Overall I am very happy with his expertise!
- Minh
---

Fabulous Experience!!!
Chris is absolutely amazing. First, his attitude was great. He was extremely efficient: I asked him to revise my supplemental essays for various colleges which amounted to almost 3000 words. He gave my essays back in 24 hours regardless my 2+ day request. His communication was quick and clear. Most importantly, he has an educator's spirit. When I asked him to look over the activities session of my common app which was not his responsibility at all, he said yes and actually EDITed it!!! His editing was equally amazing! He tightened my argument by getting rid of extra words and sentences and manipulating transition words. He refined my word choice. He made my essay more concise, to the point and attractive. His editing also helped me from my own writing. He showed me detailed changes he made and shared general thoughts about my essays. Overall, it was a fabulous experience. THANK YOU, CHRIS!
- Yuqin