Brian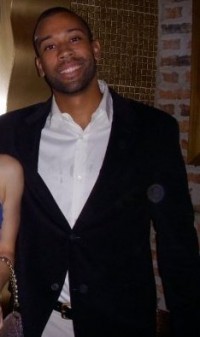 Location: Portland, OR
School: Yale
Request Editing
Send Message
Ratings
GuruRank:
1
GuruPoints:
0.00
---
Average Rating:

Fee Structure
Word Count
1 Day
2+ Days
1 - 250
$150
$99
251 - 900
$349
$249
901 - 1200
$449
$299
1201 - 1500
$499
$349
1501 - 2000
$599
$399
2001 - 3000
$749
$499
3001 - 4000
$899
$549
4001 - 5000
$999
$849
5001 - 6000
$1499
$949
6001 - 7000
$1799
$1099
7001 - 8000
$1999
$1199
Consultation
$250/hr
About Me
Over the past five years, I have read, revised and rewritten over 1,000 admissions essays for college, law school, medical school and the full range of graduate schools. I have also, as a former high school teacher and as an instructor at Yale University, worked with hundreds of students to hone their writing.
I feel comfortable working with writers at all skill ranges; from non-native speakers who sometimes struggle with English, to people working on Ph.D.'s in English or Literature from elite universities, I have received consistently excellent reviews from all of my clients.
I work hard to make sure that you get a final polished draft that is interesting and original while at the same time keeping your voice.
I look forward to working with you.
Education:
Yale University
-Ph.D. in History
-Received Masters in History
University of Michigan Law School
-Juris Doctorate, 2001
Expertise
College

Admissions
Personal Statement
Research Paper
Term Paper
Thesis

Business

Business Plan
Corporate Memo
Policy Paper

Graduate

Admissions
Dissertation
Research Paper

Medical

Admissions
Grant Application
Scientific Paper

Law
High School
Reviews

Not what I was expecting
Honestly, I wasn't that impressed. Brian is a great communicator and is pretty prompt on responding but that's about the only positive thing I can say. The finished personal statement was "more" grammatically correct than what I sent him but I still found some mistakes and some of the vocabulary was a little awkward. Overall, not the "strong" paper that I was hoping after reading all the positive reviews. I ended up just rewriting the paper with my friends' help.
- Alyx
---

Brian
He made the essay concise and kept the same message but made it unbelievably better. I would recommend him to a friend.
- David
---

GREAT EXPERIENCE
Very happy with the editing Brian provided. Can only recommended him!
- Ruben
---

INCREDIBLE!
Brian is an incredible editor and definitely exceeded my expectations! He helped me express my thoughts and ideas more eloquently and powerfully. I highly recommend him! Thank you for being patient and working with me Brian!
- Dee